Our end-to-end landscape design services encompass everything from hardscape and softscape design to irrigation and lighting installation.
Patio, retaining walls, walkways, driveways, fireplaces, outdoor lighting, and more. We strive to Improve your outdoor spaces' asthetics and function.
Outdoor maintenance, pruning, fertilizing, and irrigation, aimed at preserving the health, appearance, and functionality of outdoor spaces.
Your Dream , our Landscape.
Monarca Landscaping has been serving Southern California since 2005. With a focus on delivering exceptional landscaping design and architecture services, we bring creativity, expertise, and attention to detail to every project.
Over the years, we've proudly served a vast clientele throughout Orange County, as well as areas in Los Angeles, Riverside, and San Diego counties. The company's commitment to customer satisfaction and its ability to exceed expectations have earned them a loyal customer base. Monarca continues to deliver stunning results, transforming outdoor spaces into breathtaking havens that reflect the unique visions and preferences of our clients.
Transform Your Landscape with a Stunning Rock and Brick Retaining Wall, Lush New Grass, and Inviting Wood Mulch Installation
Another Brick Retaining Wall with Rock Support, Lush New Grass, and Wood Mulch Installation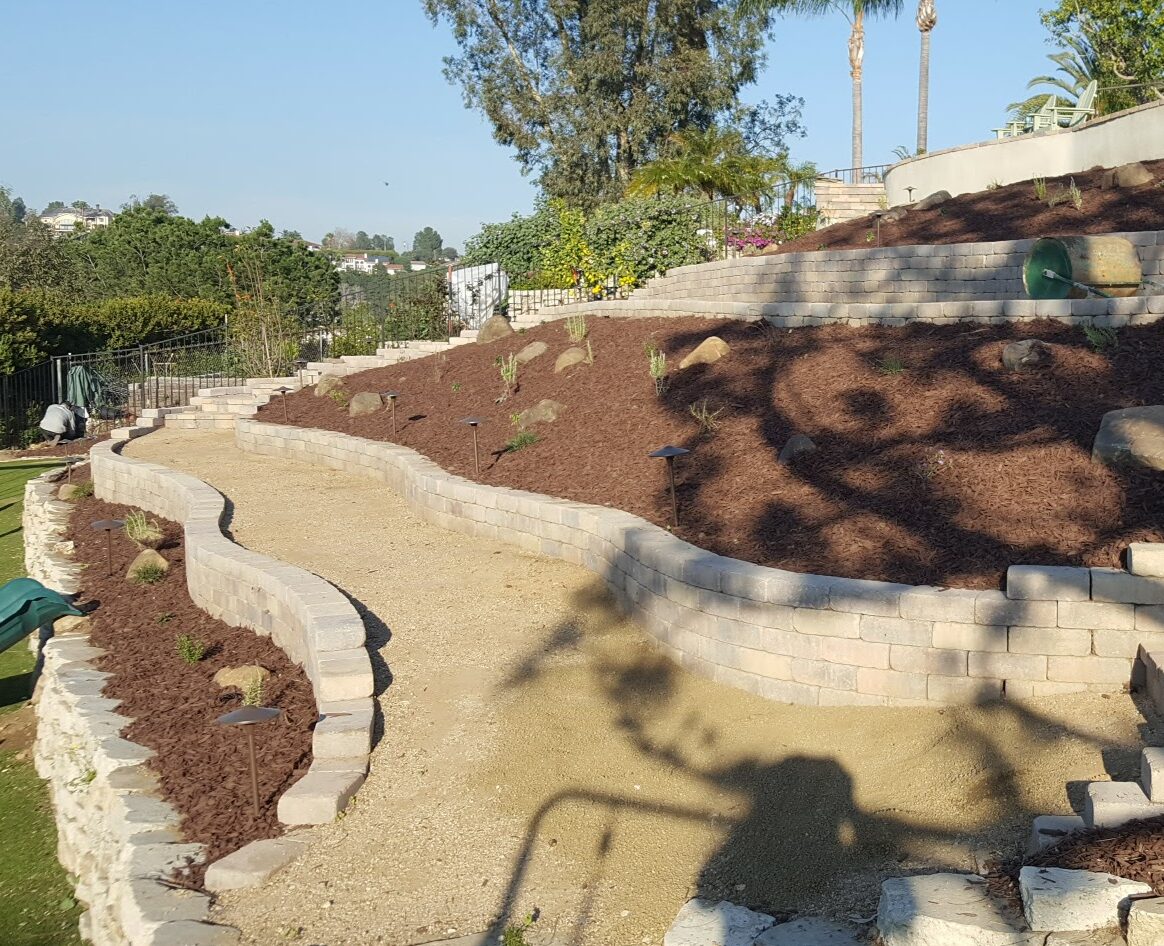 Get in touch!
It will only take a minute.
Give us a call or submit a contact form below and we'll be in touch shortly.